Judith Y.
I have worked with Melissa Eddy over the years to sell 3 properties. I have to say she is a dream to work with, always available and goes the extra mile to make the sale possible. Melissa has made our dream of moving to France a reality. Melissa is a great communicator and very knowledgeable of the real estate market. Thank you, Melissa.

Carol M.
Melissa was helpful, knowledgeable and easy to talk with.
Pat H.
Melissa got us a good price and sold the property fast.
Caroline & Peter P.
Melissa knew the market very well and did a good job advising us on asking price. We needed several repairs to be done as part of the selling agreement. Melissa's help and knowledge of local services was invaluable to us as we were not full time residents. She was so helpful in being there to coordinate. Thanks to Melissa for seeing us through the entire process!
Corey A.
Melissa was very helpful in providing the information needed to determine the questions I had, any issues needed to be resolved, she had reliable contacts to get the job done. Melissa also helped cover some of the cost for a couple of issues...nice surprise!
Shannon & David B.
We met Melissa the first time we came into the Windermere Gearhart office. We searched for a house off and on for over a year before we decided to build. During that time, Melissa always made time to show us properties we were interested in. She did a wonderful job helping us figure out whom to speak with to answer our development questions. We would recommend her to family and friends!
Mathew & Lynn N.
We were recommended to Melissa and we loved her relaxed manner and careful attention to the details of our home purchase. Melissa was thoughtful and easy to work with. We would use her again.
Claudia R.
Instantaneous communication!!! We were very impressed and it was a random drive into Gearhart Oregon. We count ourselves lucky to have found this great property and have everything move so smoothly. We would refer her to our friends and family members. Melissa was so sweet as to give us THREE gifts!
Curt & Martha M.
Melissa is a great communicator. She used humor, sympathy, and empathy in our interactions - and patience. We are completely satisfied!
Jennifer T.
Melissa went above and beyond service in helping my husband look and find our home, with me working out of State for the major of the transaction. We
could not have asked for a better real estate agent !
Jane G.
Melissa was excellent in following up on all of the little details that needed to be addressed. She was wonderful to work with. Very happy with her.
Douglas R.
Completely satisfied. Would use Melissa again.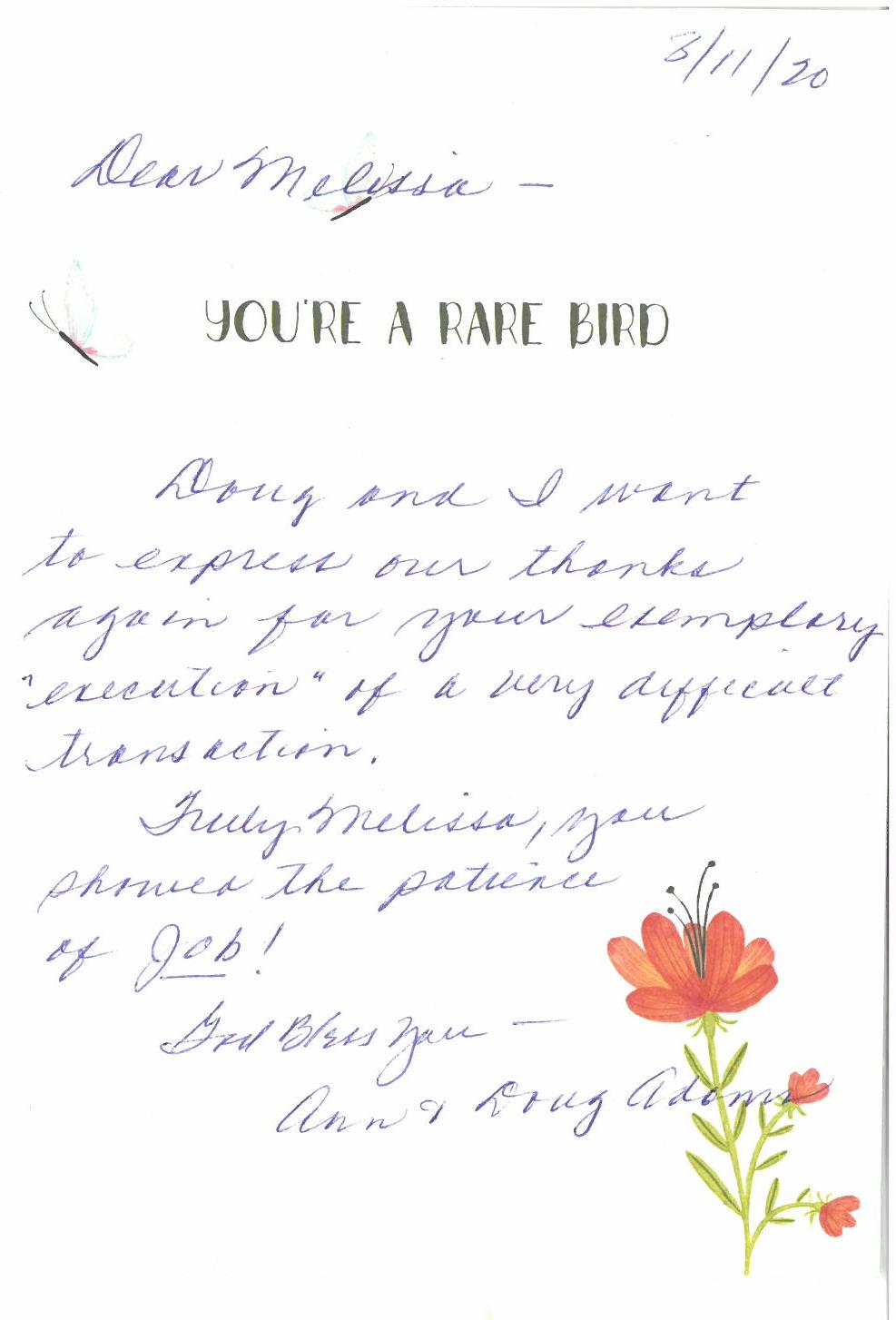 Doug and Ann A. - 749 G Street Gearhart
Doug and I want to express our thanks again for your exemplary "execution" of a very difficult transaction. Truly Melissa, you showed the patience of JOB! God Bless You. Ann and Doug Adams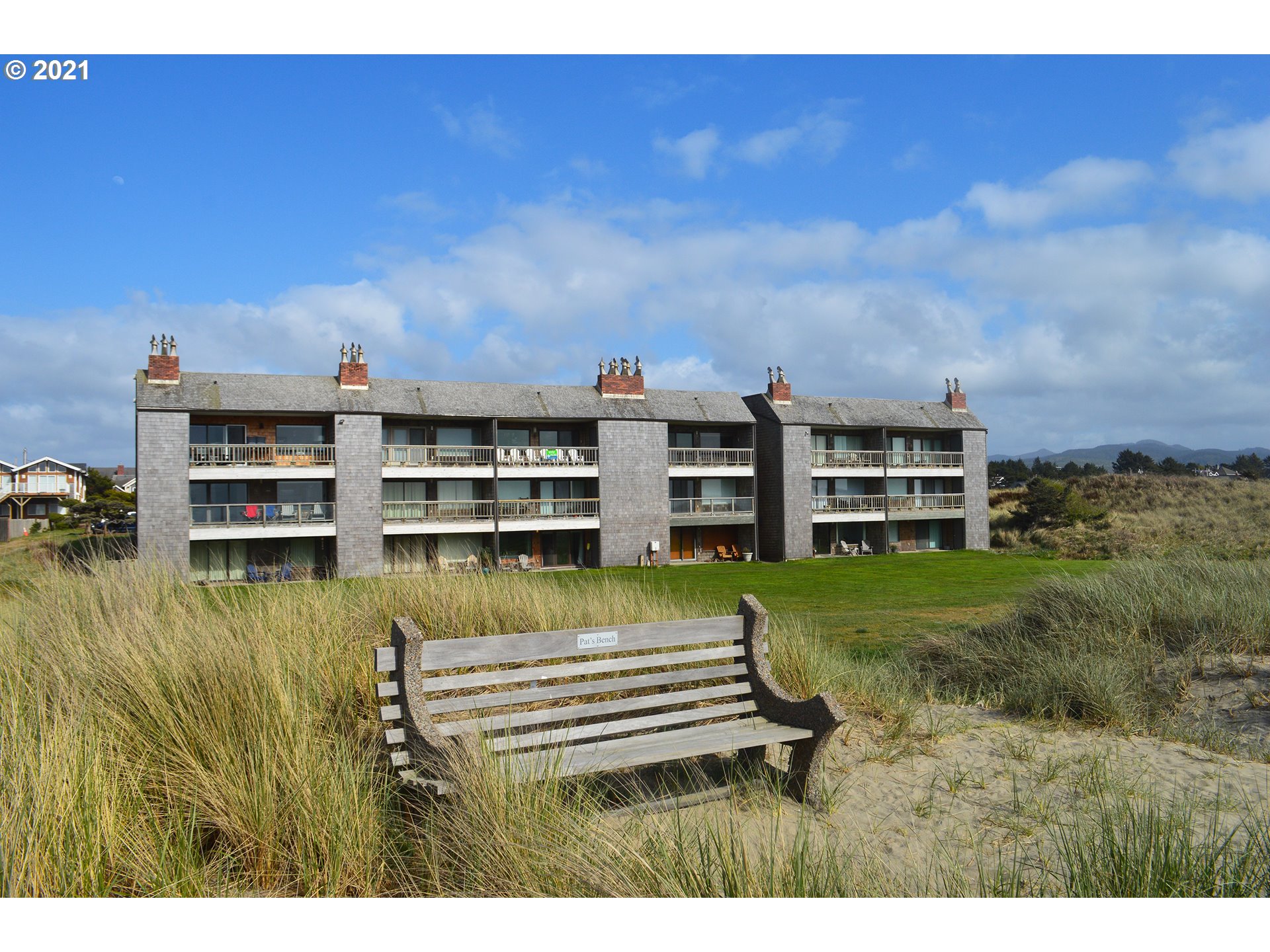 Brian S. - Windward West Condos - 856 Neacoxie Blvd Unit #316 Gearhart
We live in Portland, OR and recently purchased a condominium in Gearhart, OR. We had the great fortune to work with Melissa Eddy of Windermere Realty Trust in Seaside.

Buying a new home in the current competitive market environment is difficult enough, and then buying from a remote location just adds to the potential frustration. I cannot say enough great things about Melissa. She has a incredible knowledge to the marketplace. She was able to locate the perfect property in just a matter of days. She kept us informed about everything related to the property and the sellers. She also was incredibly responsive to any of our questions or issues. She was always available for phone, text or email communication. When issues did come up, as with any real estate transaction, she was there to handle immediately.

As this was a new second home for us, we did not have any furnishing. Melissa was able to negotiate with the owners to purchase furniture and housewares….making this purchase a virtual "turn-key" home.

We highly recommend Melissa for her market knowledge of Seaside/Gearhart, for her professionalism, her responsiveness and work ethic.

Holly B.
We are so thankful to Melissa for her help and guidance in the sale of our parent's home. She was able to answer every question and made the process move smoothly. I would highly reccomend her to anyone with their needs. Gratefully, Holly
Cheryl K.
Buying a house is exciting and also stressful. Melissa helped ease the stress which made our excitement greater. She responded quickly to our questions. Her knowledge of Gearhart and her real estate experience helped us immensely, and our family is thrilled with our house.
Dylan & Michelle
Melissa was the most knowledgeable and thorough real estate agent I have ever worked with. This was a difficult house to buy and she made it very easy. We will always recommend her to anyone and use her in the future.
Matthew H. K.
Melissa did a great job for us. If I have any property business at the beach in the future, I will definitely call her first. Thank you.
Michelle L.
Melissa was the most knowledgeable and thorough real estate agent I have ever worked with. This was a difficult house to buy and she made it very easy. We will always recommend her to anyone and use her in the future.
Karen H.
We were very pleased with Melissa, she was very knowledgeable, and very pleasant to work with. She helped us through all the paperwork. We would recommend her to anyone wanting to sell.